1 World Training as a authorized training and examination organization of EXIN courses is offering EXIN Digital Transformation Officer certification provides the right knowledge and skills for professionals who wish to become or already are a Digital Transformation Officer and want to achieve the appropriate international recognition. 'Business as usual' is a big ask when your organization is trying to respond to an ever-changing digital environment. This is where a Digital Transformation Officer (DTO) can make the difference between a company meeting the challenges of this transformation head-on or an organization being left behind in the race to utilize digitization.
You will be able to
Professionals will be able to use and apply the knowledge and skills acquired during the career path and put them into practice when taking up the role of Digital Transformation Officer. The combination of Artificial Intelligence, Blockchain, Cloud Computing, and VeriSM or Agile Business will provide professionals with the theoretical knowledge of key topics surrounding Digital Transformation and how to drive Digital Transformation in their organization.
Who is this certification for?
This certification is ideal for professionals looking to become a Digital Transformation Officer, Head of Digital, or other digital transformation focused roles. This makes it ideal for professionals who are looking to drive Digital Transformation initiatives in their organization but would like more support and direction in their career development to ensure they can do so successfully. As the certifications can be taken one by one, professionals can work towards becoming an EXIN Digital Transformation Officer over a longer period of time. It is especially well suited to professionals who already have one of the certifications required as they then only have to attain the other certifications in the career path to receive the EXIN Digital Transformation Officer certification.
Become an EXIN Digital Transformation Officer
Where traditionally departments worked in silos and each generated value for the business in their own way, the Digital Transformation Officer needs to rise above these silos to unit these departments in working towards a common goal. The goal of focusing on what the customer needs and fulfilling that need as soon as possible.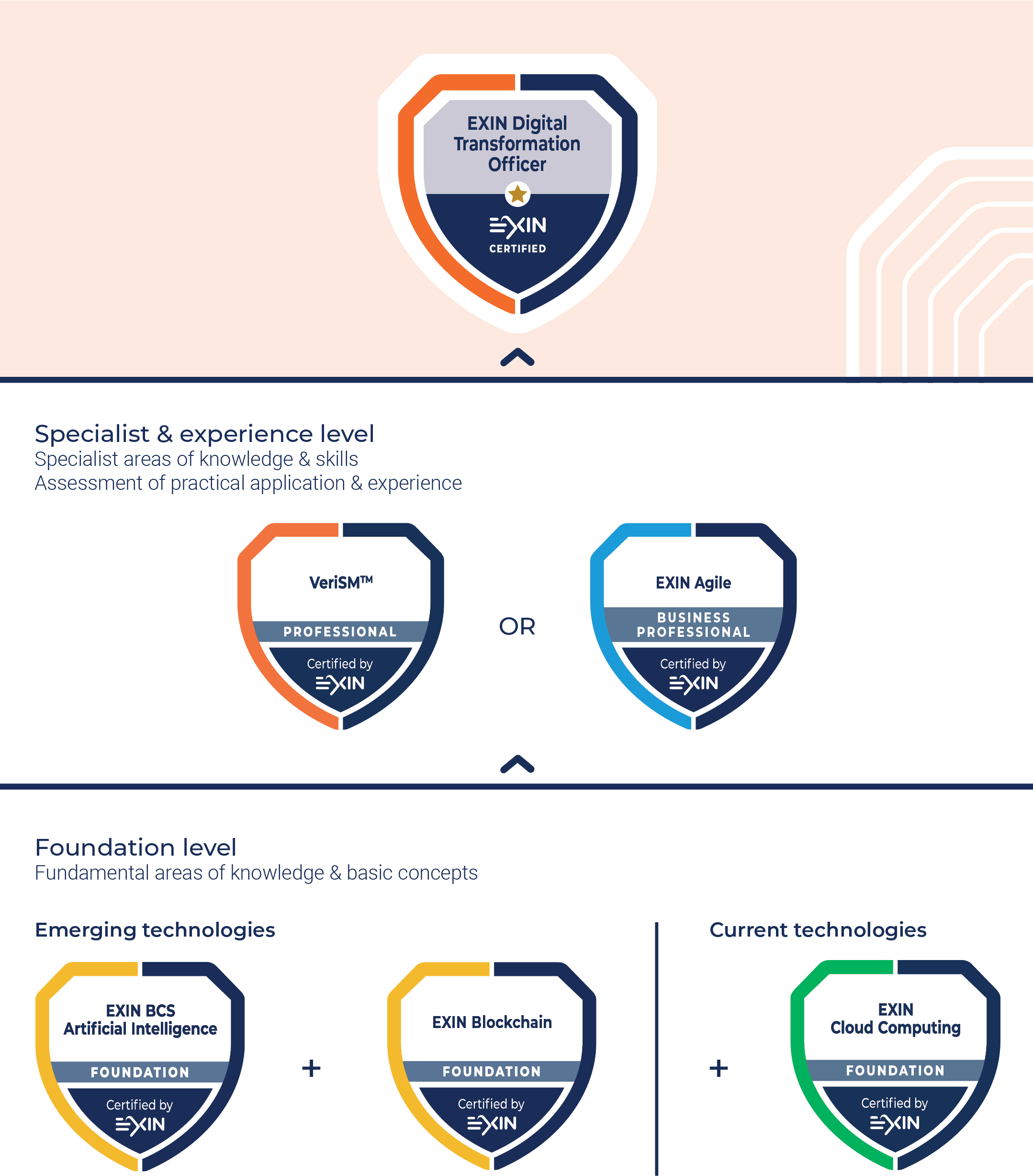 Career Path Structure
Foundation level
For the first part of the Digital Transformation Officer certification, you need to take the following exams:
Completing the three certifications will provide you with the right knowledge of digital technologies and trends to build up and integrate more advanced management practices at the Specialist level.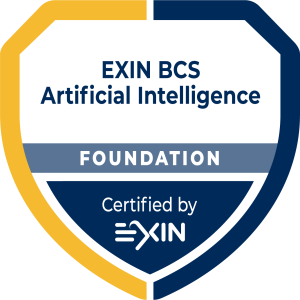 Artificial Intelligence (AI) is a methodology for using a non-human system to learn from experience and imitate human intelligent behavior. The EXIN BCS Artificial Intelligence Foundation certification tests a candidate's knowledge and understanding of the terminology and general principles of AI.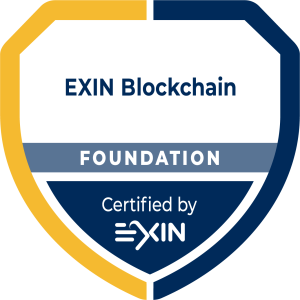 The EXIN Blockchain Foundation certification validates a professional's knowledge about blockchain as a ledger with potential as a worldwide decentralized record for the registration, inventory, and transfer of assets.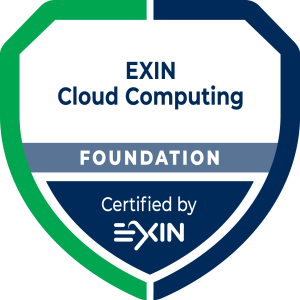 EXIN Cloud Computing Foundation is a certification that tests candidates on the basics of Cloud Computing. This vendor-neutral qualification includes some technical knowledge and looks at the general management aspects of Cloud Computing.
Specialist level
Lastly, to complete your Digital Transformation Officer certification, you need to successfully pass the VeriSM™ Professional or EXIN Agile Business Professional exam. This will give you a broad understanding of modern agile service management practices.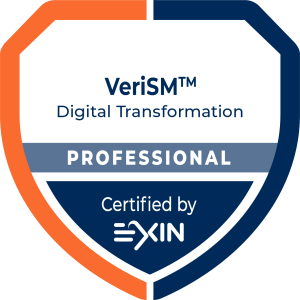 The VeriSM™ Professional certificate is relevant for professionals operating in organizations that have the ambition to digitalize.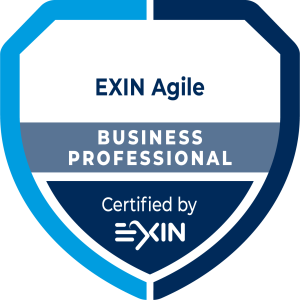 The EXIN Agile Business Professional certification covers the knowledge and skills needed for applying the Agile principles and mindset across the business. EXIN Agile Business Professional certified staff members promote Agile ways of thinking and working across all areas of the organization, including production, operation and supporting processes.

How do I become an EXIN Digital Transformation Officer?
After completing the three required certifications, you will automatically be awarded the EXIN Digital Transformation Officer certification.