The EXIN Lean IT Foundation certification builds the fundamental knowledge needed to support a Lean strategy in IT organizations. Candidates will understand the Lean philosophy, how Lean looks at processes to reduce waste, how to measure performance, and more. The focus of this exam lies on how to apply the Lean IT principles.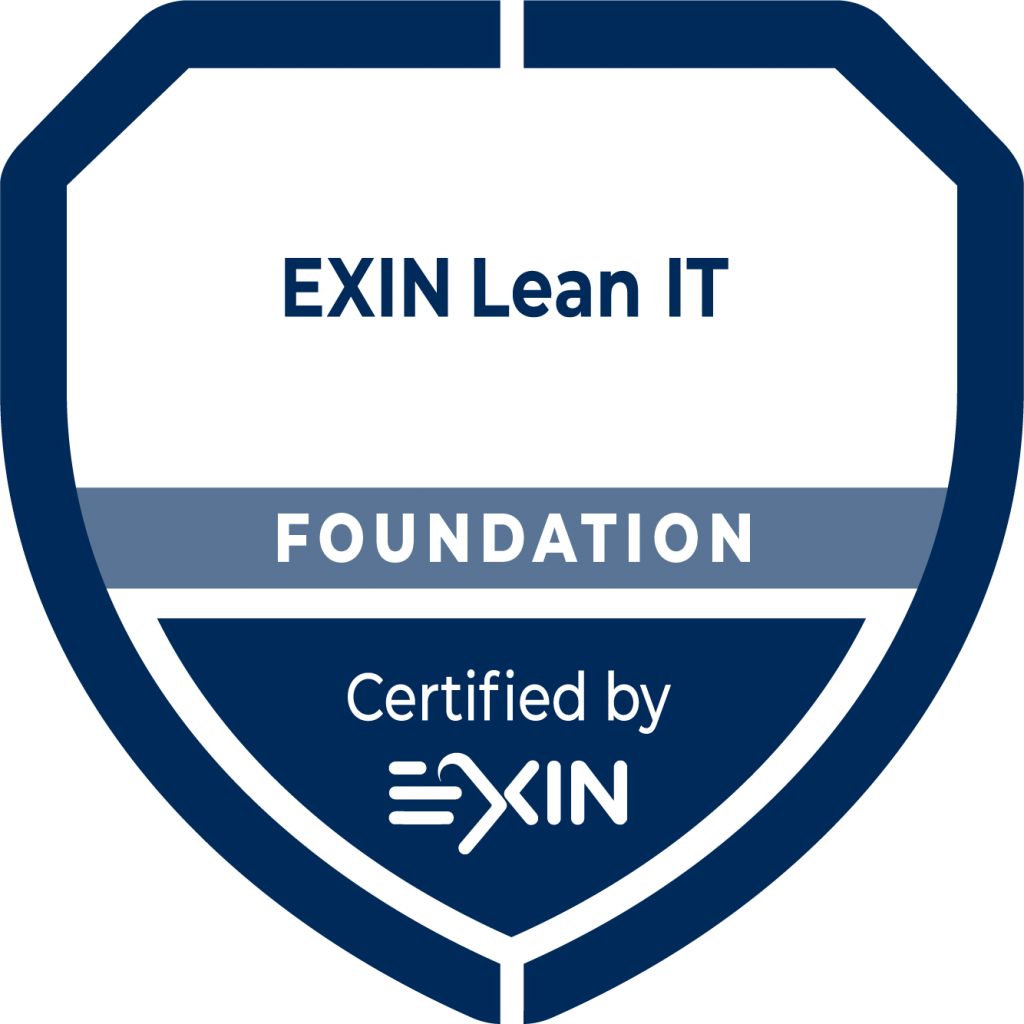 EXIN Lean IT Foundation Official EXIN Exam Only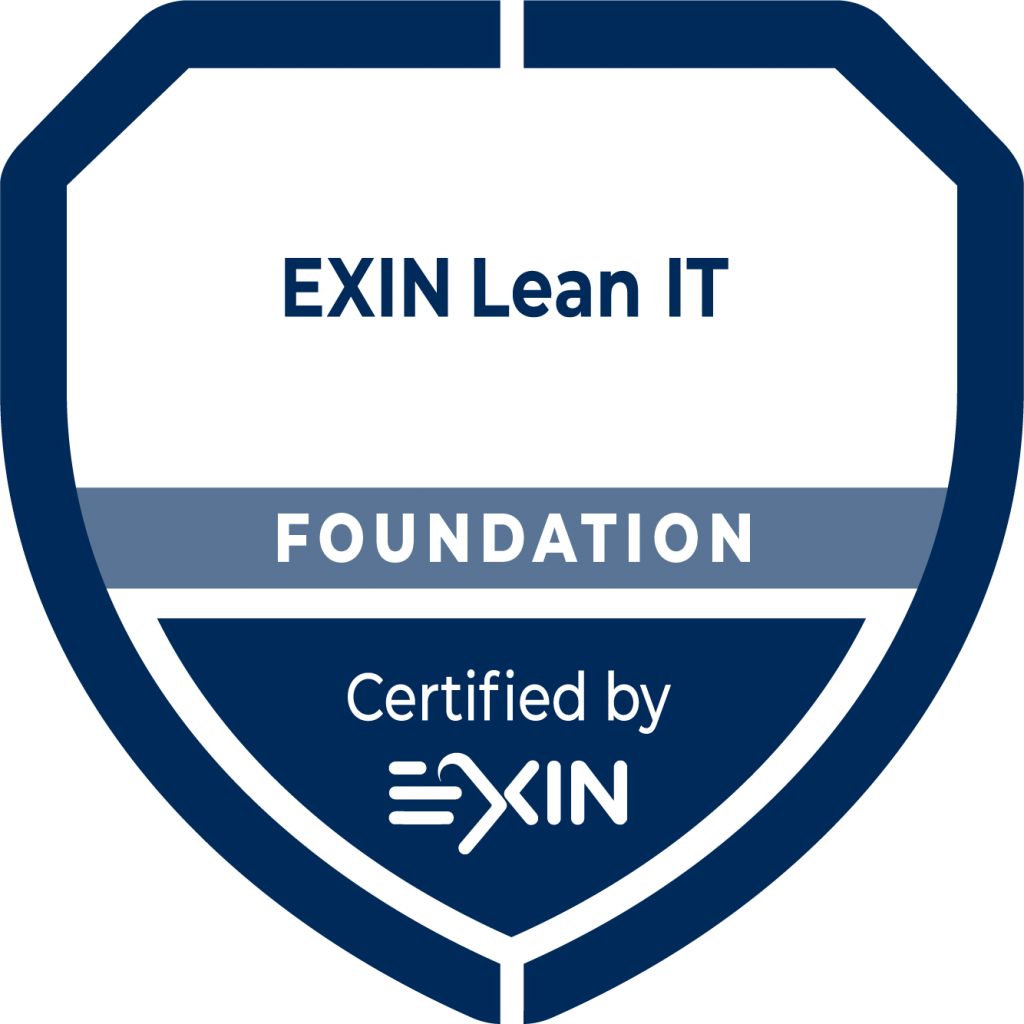 EXIN Lean IT Foundation Live online + Official EXIN Exam
Who is this certification for?
Any manager or specialist working in an IT organization can benefit from the insights provided by the qualification.
Main subjects
Introduction of Lean
Customer
Process
Performance
Lean Organization
Behavior & Attitude
Problem Solving / Kaizen
Required reading
EXIN Handbook Lean IT Foundation
Niels Loader & Jeroen Janssen
EXIN (2021)
ISBN: 978-9076531106